No Greater Love Than This
There's no greater love,
and no greater right,
than a true friend
who's willing
to lay down his life.
In the heat of the battle,
when the death mist abounds,
as bullets and bombs
go screeching around,
a champion comes forward
and steps in my shoes,
He lays down his life,
a friendship in view.
Joe Medrick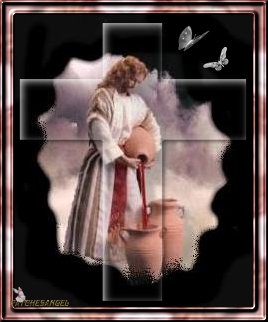 God is Love, Love Sublime.
My God has loved me through all time.
A love so deep, so wide, so true,
I cannot fathom it. Can you?
I search for Him, stumble, fall
And just for me He gave His all.
He gently beckons, come, each day.
Things of this life, they call, I stray.
Patiently He waits, . . . .with tears.
I struggle on: He knows my fears.
Lord lead me back to you I plead.
To be with you, is all I need.
Father, draw me to your side.
There in you presence, I can hide.
I feel your love, it's so secure.
God is Love. His love is pure!
© 1996 Peter Taekema
Internet: http://www.taekema.com/traveller
E-mail: traveller@taekema.com
---

The Christian Walk
I'm a follower of Jesus
a disciple of the Lord,
I've learned from my Master,
of the Gospel road.
My sandals are on,
my provisions are bought,
I'm set to start
the journey taught.
Where He leads,
is where I'll go,
straight ahead,
for that's my goal.
Joe Medrek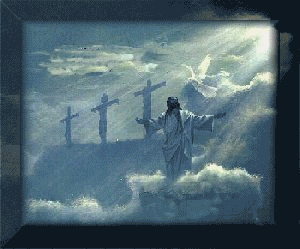 JESUS CHRIST:
who is the image of the invisible God;
the firstborn of every creature. For
by him were all things created that
are in earth, visible and invisible;
whether they be thrones, dominions
or principalities or powers: All things
were created by him and for him,
and he is before all things, and by
him all things consist.
Colossians 1 : 16~17